Our Fleet
The Boats Sailed by Carsington Sailability

Hansa 303
The Hansa 303 dinghy has two sails, the main and the jib and can be sailed single-handed or as a pair. The Hansa 303 is used for both leisure and racing at Carsington. They are also sailed at national events for the Hansa Class Championship.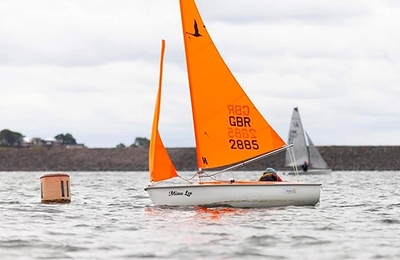 Wonder what they are like to sail, click Here to find out.

Hansa 2.3

The Hansa 2.3 is smaller than the 303 and is a single seater with one sail. Like the Hansa 303 it can be used for both leisure and racing at Carsington. These dinghies are also used at the Hansa Class Championsip.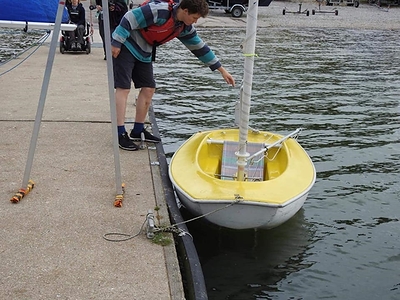 RS Venture

The Venture Keel is a stable and spacious dinghy. It can be sailed from side-by-side forward facing seats, mounted in the centre of the cockpit. The Venture Keel has two high backed fixed seats ideal for sailors who need extra support.
Interested in sailing the RS Venture Keel at Carsington, Click Here to find out more.
Challenger Trimaran

New to our fleet, the Challenger Trimaran. You can find more about the Challenger by clicking Here.

Pioneer Multi

The Pioneer Multi is a power boat that allows wheelchair access via a bow door that lowers to allow entry. This allows wheelchair users to remain in their wheelchairs and enjoy an on the water experience.