Carsington Sailability Overview

For many years Carsington Sailing Club has included a Sailability section, the operational part of which is fully integrated as part of the Sailing Club, leaving the charitable element managed as a separate entity.
Carsington Sailability's aim is to enable people with disabilities to try sailing and take part regularly. It is the perfect sport to feel tranquility and freedom in the water or progress your skills and become competitive. The Group has both disabled and able-bodied members working together to achieve this objective.
We have excellent facilities and equipment. There is a well-maintained fleet of sailing boats, specifically designed for those with limited mobility, including Hansa dinghies and an R S Venture Keel.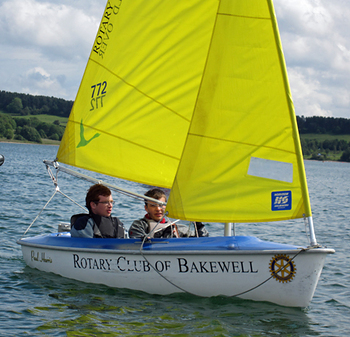 The group meets on Wednesdays and Saturdays throughout the year with the exception of January. Sailing outside the main season, i.e. November to April, does require the wearing of either wetsuits or drysuits.
Sailability members can come to the Club to sail or socialise at any time during Club opening hours. You may bring your own refreshments or enjoy food from the Galley which serves breakfasts from 10:00am and lunches from 12 o'clock on Wednesdays, Saturdays and Sundays (not to mention delicious cakes and snacks).
If assistance is required, it is advisable to contact the Club before attending.
Also, if you are hoping to go out on the water please bring along a change of clothing, a shower-proof top and over-trousers would be useful. Sailability can provide buoyancy aids.
The Club has a special membership-fee category for people wishing to join as Sailability Members or volunteers. Enquire at the office for details.
Your first taster session will be free of charge, but donations are always welcome. Membership application forms can be obtained from the club office.
We are always looking for volunteers to help during our sailing activities, so please take a moment to read our Volunteer Leaflet and come along to join us.
Every year Sailability runs a variety of events, including dinghy racing and training sessions. Please see our Event Calendar for details.
The group is looking forward to a busy year and is always happy to meet people who are interested in getting involved in sailing or who are willing to help.
Contact the Club office for further details.Phone: 01629 540609 or Email us

Chairman John Blake
Secretary Richard Mollart