News from the Sailing Committee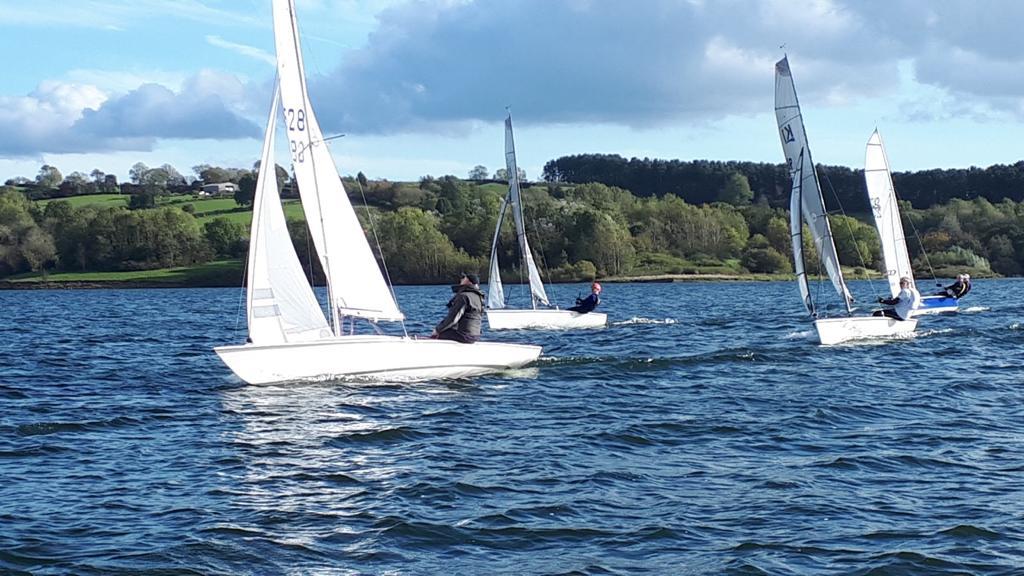 Published 18:51 on 25 Jul 2020
News from the Sailing Committee
Hello from the Sailing Committee and trust that everyone is keeping well.
Club Racing
Many of you will probably know by now that racing re-started earlier in July. We are pretty much continuing with the "normal" calendar that was set at the start of the year. Summer Series 2 starts on Sunday 26th July and will end on Sunday 30th August. In this series there are just two fleet starts - a Mixed Handicap fleet and Asymmetric. The Mixed Handicap fleet is the Medium and SJ fleets combined. There are two races in the morning starting at 1030 and not before 1115, then two races in the afternoon starting at 1330 and back to back.
After Summer Series 2 we go into the Autumn Series (yes Autumn !!) on 6th September, when this will have three fleet starts - Medium, Asymmetric and SJ.
Wednesday Afternoon and Wednesday Evening Sailing has restarted. Wednesday Evening is a shortened series running over 9 evenings, the last one being 2nd September. Please remember that for the last two Wednesdays (ie. 26th August and 2nd September) the start times are moved forward by 30 minutes so the afternoon starts at 1600 hrs and the evening starts at 1830 hrs. The Wednesday Afternoon racing will continue through to December (weather permitting).
Racing Fleets
Please be aware that the RS200 is in the Asymmetric Fleet for Sunday racing and the Medium fleet on Wednesday Evenings. This is the only change from the fleet structures from 2019. To see the complete list of fleet structures, racing calendar and SIs please look on the website under https://www.carsingtonsailingc...
Commodores Cup
Unfortunately we were not able to hold the full Commodores Cup weekend in the originally planned format, hopefully this will be something to look forward to next year. However, there were some races held on Sunday 19th July so this was badged as the Commodores Cup. Approximately 20 boats raced across the three fleets. Congratulations to Richard Harvey, Alistair Raynard / Rob Burdekin and Joe Scurrah on winning in their respective fleets. Also a big thank you to all the volunteers on safety and RO, including Fenton Baker who did a great job on his own as RO in the morning and similarly Joe Scurrah in the afternoon (yes Joe managed to sail two races in the morning and do RO in the afternoon, doing just enough to pip John Webster !).
Volunteer Duties
As ever we can only run racing if we have volunteers on Safety Cover and Race Officer and we need everyone to pitch in rather than it being left to a small group of people. Don't forget that the Duty Levy this year was £80 and a full day's duty voucher is £40 (£20 for half day). Please observe the club guidance on Safety Cover and Race Officer duties - Duty Roster is set up so that we can only have a crew in a Safety Boat if both driver and crew are from the same household, otherwise it's just a driver. Also we can only have a Race Officer on the Committee Boat (no ARO).
Open Meetings
Unfortunately we have not been able to run any open meetings this year. There are a few still shown in the calendar from September onwards, a final decision needs to be made about these. Looking forward to next year we have had some class associations already booking in dates including the Optimists, RS Feva (Inlands) , K1 (Inlands) and Laser.
Request from the Results Team - Where possible could Race Officers please take a photo of the results sheet and send via What's App to Steve Barnett and / or Keith Appleby or scan and send via e-mail to results@carsingtonsc.co.uk. If neither of these two options are possible then please leave the results sheets in the green folder on the noticeboard in the club foyer.
Hope you all enjoy your sailing and racing for the remainder of this year BUT PLEASE OBSERVE THE CLUB / RYA & GOVERNMENT GUIDELINES around social distancing and sailing.